Heat Exchanger & Condenser Anodes
Heat Exchanger Anodes have a 3/8″ or 1/2″ pipe core that is machine grooved.  Steel cores are zinc electroplated to allow bonding with the anode, and conform to MIL-A-18001 and MIL-DTL-18001L.  HARBALUM Aluminum Anodes conform to MIL-A-24779.
ZEP-B-2 through ZEP-B-6 and ZEP-A-6: 1 core, centered.  ZEB-B-9 & ZEP-B-11: 2 cores, 3.5" on center Style C: 2 cores, 6.375" on center.
| | | | | | | |
| --- | --- | --- | --- | --- | --- | --- |
| ZINC | ALUMINUM | DIA (INCHES) | THICK (INCHES) | CORES | ZINC (LBS) | ALUMINUM (LBS) |
| ZEP-B-2 | AEP-B-2 | 2 | 1 | 3/8 or 1/2 ips | 0.8 | 0.3 |
| ZEP-B-3 | AEP-B-3 | 3 | 1 | 3/8 or 1/2 ips | 1.8 | 0.7 |
| ZEP-B-4 | AEP-B-4 | 4 | 1 | 3/8 or 1/2 ips | 3.2 | 1.3 |
| ZEP-B-5 | AEP-B-5 | 5 | 1 | 3/8 or 1/2 ips | 4.9 | 1.9 |
| ZEP-B-6 | AEP-B-6 | 6 | 1 | 3/8 or 1/2 ips | 7.2 | 2.8 |
| ZEP-A-6 | AEP-A-6 | 6 x 6 Square | 1 | 1/2 ips | 9 | 3.5 |
| ZEP-B-9 | AEP-B-9 | 9 | 1 | 2 ea 1/2 ips 3.5 oc | 16 | 6.3 |
| ZEP-B-11 | AEP-B-11 | 11 | 1 | 2 ea 1/2 ips 3.5 oc | 24 | 9.4 |
| ZEP-C | AEP-C | 7.5 radius | 1 | 2 ea 1/2 ips 6.37 oc | 23 | 9 |
Zn: ZEP-B   Al: AEP-B
(DIA:  2″ – 6″)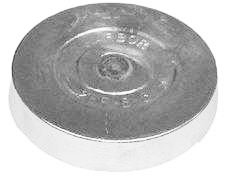 Zn: ZEP-A-6
Al: AEP-A-6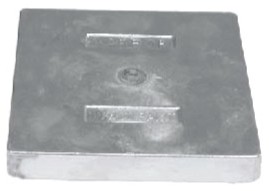 Zn: ZEP-B-9 & ZEB-B-11
Al: AEP-B-9 & AEP-B-11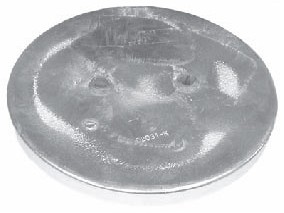 Zn: ZEP-C
Al: AEP-C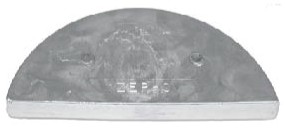 | | | | | | |
| --- | --- | --- | --- | --- | --- |
| ZINC PART | STYLE | LIP (INCHES) | BODY DIA (INCHES) | LENGTH (INCHES) | NOMINAL (LBS) |
| CA-MINI | PLUG | 1.43 | 1.125 | 3.56 | 0.75 |
| CA-SMALL | PLUG | 1.75 | 1.375 | 2.375 | 1 |
| CA-LARGE | PLUG | 3.125 | 2.75 | 2.375 | 3.5 |
| CA-8.5 | PLATE | - | 8.5 | 0.25 THICK | 3.7 |
| CA-10.625 | PLATE | - | 10.625 | 0.25 THICK | 5.75 |
CA-MINI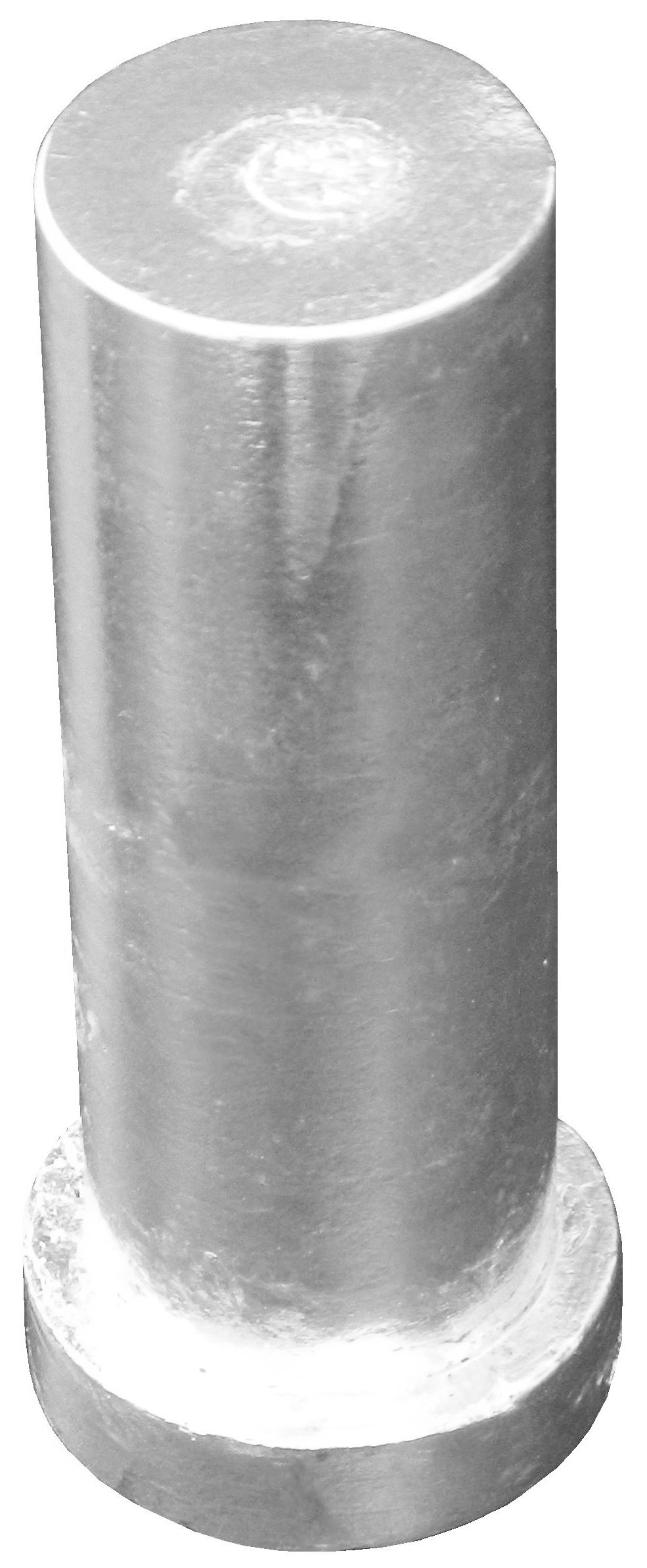 CA-SMALL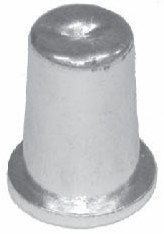 CA-LARGE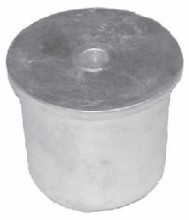 CA-8.5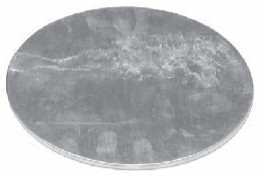 CA-10.625